The recent changeover in the food delivery system has taken over the world by storm. From making personal visits to restaurants to ordering food via apps, the technology in the food delivery system has ensured comfort, quality, choices and profitability for customers and restaurants. 
Food delivery apps are the latest trend on the board. So, if you are also opting to go for a restaurant mobile app solution for your business, make sure to work on underneath suggestions- 
Have your own and customized app 
Having your own thing is always a boon over otherwise. Have your original app to build trust with the customers. It is suggested to set up your tailored personalized app with the aid of an expert mobile app developer. Do everything to increase the reliance of customers on the app. Add the feature of notifications and personalized messages offering great ordering and user experience. 
The simple process of registering and editing of account 
Don't forget, simplicity in the app is a key to its success. Users do not like to spend too much time in the complicated process of registering them in food apps to use them. It is important to maintain simplicity in the food app so that customers can use it in the middle of anything with great ease. Users are supposed to register for the app via the phone number, Gmail ID needing a password. Make sure to have password recovery and change password options in the app for the user's convenience. 
Use Artificial Intelligence in the food delivery apps 
To remind the user to complete his action or to avoid any change in his behavior in future, use artificial intelligence and machine learning technology. The blend of two technologies confirms an improved experience for the user. Usage of AI augments the decision making of users.  
Customers want easy to place order procedure  
Like easy navigation on the app, confirm easy order procedure also. Have the features of all the payment options like credit card payment, debit card payment, COD etc. There must be an amenity to saved address and e-wallet details to avoid the hassles of filling in details again and again. 
The app update is vital to have an advanced application for your food business since new functionality extends better experience for clients. 
Instant correction of flaws in-app 
Instant fix of flaws or malfunction in the app is to be confirmed. Delay in fixing the app may make you lose your clientele as alternatives are numerous in today's age. 
GPS tracking and notifications 
This is vital as today's customers want minute to minute updates of orders and in that case, a GPS tracking system and alerts are a must to have in your food app.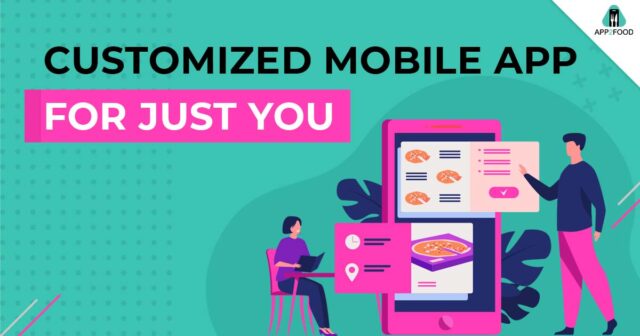 Conclusion – Food Ordering apps are the latest and most popular trend used extensively by restaurants and customers. The app platform is turning out to be highly beneficial to restaurant owners and will take the world with more comfort and profitability. So, be with the age and have a food delivery app for your business.