There have been some massive shifts that have been observed in the way people deal with food. They are no longer interested in going outside to a fancy restaurant or cafe unless it is a very special occasion and one cannot ignore it. Most of the time people are more drawn towards the concept of ordering food online and getting it delivered at your doorsteps. This pattern is mainly observed in the younger generations who love to live in the digital world. 
The evolution of the digital world has affected all sorts of businesses and sectors and not just the food industry. People no longer wish to go out to eat as they can easily order food online and there is no hassle of getting up from their bed, getting ready to go out. People can enjoy their comfort food with the comfort of being at their home easily. This change in the habits of people has driven more and more businesses to have their markets and its services online as well. The food industry is no different.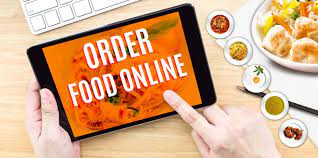 All food businesses and restaurants can no longer survive without having their presence in the digital world. They are now offering their food on online food delivering platforms either through their indigenous websites or through partnership with other food delivering systems. In fact, food business and food delivery business have legit become two massive things. 
There are various online food delivering apps such as Menufy, DoorDash, GloriaFood, and many others who are catering to the needs of food restaurants to deliver their food. 
Modern day technology and innovations have led to the demand of these food ordering and delivering businesses. There are various models as well. Let us understand them through a basic scenario. Restaurant A exists with their amazing dishes and people can order food and Restaurant A manages their delivery mechanism as well. Restaurant A can also participate in a hybrid model where they hire the services of Food Delivering Company B who offers food delivering services. In the same manner, Restaurant A and Food Delivering Company B both can co-exist but as two individuals catering food ordering and delivering needs. 
If you are thinking about bringing your restaurant online and are indecisive about who to have as your supporting role, this article will make things easier for you. As we bring to you a brief comparison between Menufy and DoorDash so that you make the right choice. We will discuss their business models, pricing categories, services they offer and a lot more. So let us get started.

Business Overview: Menufy vs DoorDash
To begin with, we will talk about both Menufy and DoorDash. What they actually are and what makes them unique. Then we will dive deep into their business models and working. It will give you an idea about the basic functions which these two have to offer to its potential customers, be it in the form of restaurant owners, consumers, and others. You can match your needs with the services these have to offer and decide what caters to you the best.
What is Menufy?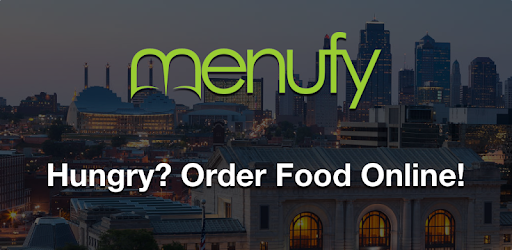 Started in 2009, Menufy is a leading online food ordering and delivering platform. With Menufy, you as a food business, can offer your customers a great online branded experience with the ability to place online orders and perform delivering services. Unlike DoorDash which offers a free trial, Menufy provides a free version to its customers to utilize and explore more relevant options for your business. 
When you opt for Menufy, you can save a lot of bucks on digital marketing. Wondering how? Well, with Menufy, you can directly drive the traffic to your website without much marketing. Your digital marketing will be taken care of by Menufy. You no longer need to worry about your website creation as Menufy offers a fully custom-designed website at no cost. 
Another way Menufy helps you in digital marketing is by listing your site on its own domain (Menufy.com). This way, the traffic comes to its domain. This listing service which Menufy offers is reasonable for a lot of young and emerging restaurants. 
What Is DoorDash?
Today, DoorDash is one of the leading third-party food ordering apps in the US. Launched in 2013, DoorDash now offers its amazing food ordering services in more than 800 cities in the US. It strongly believes in collaborating with local businesses and restaurants for delivering food to homes as well as offices. As DoorDash is now a well-developed platform with great services, restaurants often notice an evident hike in their sales and businesses while using DoorDash.
With their software, restaurant owners can bring online ordering services, pickup and delivery all under the same roof through websites. One gets to enjoy a free trial of the services as well. This app has become the favorite of various restaurants and food businesses because of its simple and easy to use interface and services.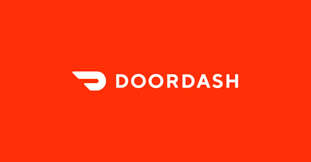 DoorDash follows the Y business model and comes with three broad classifications in its business model. One catering to owners, second for consumers, and lastly for delivering services. An interesting claim that DoorDash makes is that one has to pay the exact amount as one would at the restaurant, with certain delivery charges to value the efforts and time of the delivery providers and minimal service fee. You can even tip your DoorDash driver for his services. (This is a completely optional feature). 
We shall compare the pricing details of both Menufy and DoorDash in the coming sections. 
How To Get Started? Menufy vs DoorDash
Now that you have some idea about what services and business models Menufy and DoorDash offer, we shall also talk about their initial setups (if any), how it needs to be done, and give you an overview about the overall setup and user interface.
Menufy offers to create a website for you which can be your primary website or run with your existing website as well. Your website will be a custom representation of your brand. You just need to answer a few questions about your restaurant and you are good to go. Though these questions are going to be really deep, such as the complete address and name of your restaurant, owner's name, contact details, and few other personal details. 
An important thing to remember during these questions is to decide about the convenience fees. Menufy asks for a convenience fee of $1.50. It is totally upon you whether the restaurant would like to pay it or should it be asked from the customers. Another important thing that one needs to discuss is about the delivery services. It is totally upon the restaurant to avail these services, and if one would like to manage it on their own, they can opt out of it.
Once you have your account with Menufy, you get to use their wizard for all the processes and services. You need to decide about the design, menu, location and online ordering system. The entire process is very easy to understand and use. You can easily edit the menu and add or delete items from it. You get 24/7 live support so feel free to reach out to the Menufy team and ask for assistance anytime.
As DoorDash supports three functionalities: Restaurant Owners, Direct Consumers and Drivers, it has different ways for starting up. As a restaurant owner, you can use their easy and simple platform to set up your store. All you need to do is provide some personal details and details of the restaurant such as contact information, business hours, bank details, menu, etc on the Merchant Portal. Setting up your menu, business hours, picking up instructions, etc will help you in working with the look and feel of your site and make it more authentic. You can add your employees on the platform with different roles assigned for better functioning as well. 
You can easily view your sales and understand the patterns about sales, operations, and finance through the store performance reports available on the Merchant Portal. Under Insights Hub, you can view the performance of your menu, view customer insights, and their reviews, and your day-to-day operations as well. All these statistics and figures can really help you to enhance your game and take you one step ahead from your competitors.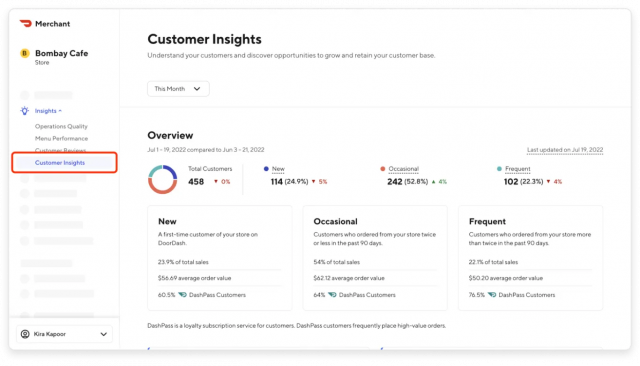 Now if you wish to sign in as a DoorDash Driver, you need to create your account and set up your profile. Next you need to provide your vehicle details through which you will be travelling. You then need to complete a small identification check. Post that there will be a background verification that will happen to check all the details mentioned by you. Once this is done, you can opt for your preferred payment option and you are all set to get your first dash. 
Once your very first dash is completed, you will be asked to provide your mailing address so that the welcome kit can be sent to you. The welcome kit consists of a Red Card and an insulated hot bag which will come handy during your deliveries. 
Pricing Models: Menufy vs DoorDash
Another interesting aspect that is going to be a deciding factor for a lot of restaurant owners is going to be the pricing models for both the platforms while bringing their presence in the online world. 
Menufy provides the services of building your website, adding menu, domain hosting, live 24?7 support, etc as free on the condition that the convenience fee of $1.50 per order will be given by the customer itself. Otherwise the restaurant can give this fee themselves. There is another additional cost as a credit card fee of 2.75% + $0.30 charged by Menufy from the restaurants. If you wish to increase your digital marketing game, then select their premium plan which consists of print marketing and food delivery services, etc. 
These services will be charged differently and can vary as per demand. The delivery services of Menufy come into play with a charge of 12.5% per order with "to the doorstep" services.
On the other hand, DoorDash works with a commission fee structure consisting of service fee for smooth operations, delivery fee for delivering services, and price of the dish along with taxes. There are mainly four ways through which DoorDash earns. The first one is through their commission fee which is around 20% of every order and can go up to 35% per order. The delivery fees cost around $5 – $8 per order. Another source of income comes from advertisements. Through this, they generate opportunities for restaurants and marketplaces by advertising them on their wide platform. 
And last is their subscription model through DashPass. DashPass costs $9.99 every month and saves the pocket of the user from delivery fees and services fees. Customers do not need to pay delivery charges for orders which value more than $12 and the service fee is also reduced. This helps the user to save around $3 – $5 per order easily, though every restaurant is not a partner of this. One also gets to enjoy lots of promotional offers and deals.
Marketing Models: Menufy vs DoorDash
The marketing strategies of any business help in attracting new customers as well as retaining the old ones. Marketing strategies help you picture what will be the vision about your business a few years in the future. Planning each step and keeping up backup plans is a very crucial step. One might start his business with a bang but maintaining the same consistency will help everyone in the longer run. 
No matter what anyone says or believes, in today's world of digitalization, online marketing for restaurants is equally important as offline marketing. And when there is marketing and advertisements available at every corner of the screen, it has become more important to not just make a good first impression but also a long lasting one. So let us see what the two digital storefronts have to offer to the food restaurants and businesses when it comes to advertisements, marketing, and promotional services.
When we talk about Menufy, there are two main things which it offers: Customer conversion Cards and HungerRush 360-degree marketing. They focus on applying customer focused and cost-effective strategies to promote the sales and market for your restaurants. Email marketing is one of the most prominent strategies that they follow. They strongly believe that remaining in touch with your users can enhance your sales and give you repeated diners. 
The social media marketing strategies are also of great quality as they have created some interesting and eye-catching profiles for many businesses. They give you the option to order with Google which is quite interesting. 
DoorDash is a pro when it comes to online marketing strategies and services. It has created such a diverse image in the marketplace that your association with DoorDash adds more stars to your restaurants. DoorDash will take you to your targeted audience in the matter of a few clicks. It looks for the gap that you may potentially have in your business and help you in working upon them. DoorDash has widely worked upon their technology and keeps on updating it with changing times. 
It focuses on quality over quantity. It partners with those restaurants and businesses which have good ratings and ensures the same in the case of their DashDrivers. This way the food and delivery which reaches to the end-user is up to mark and in return the customers' satisfaction brings them back to your restaurants. This way they have a very customer-centric approach. Happy customers, Happy businesses.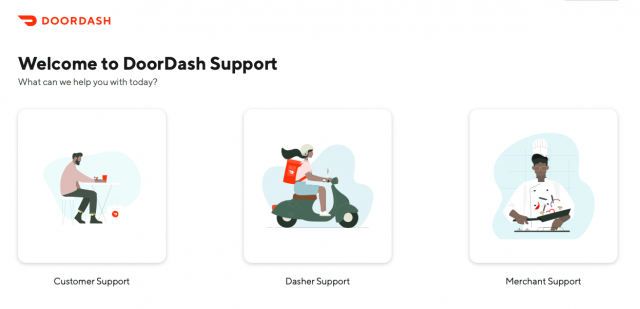 They strongly believe in providing the consumers a personalized feel and vibe. They take customer feedback seriously and also work upon them. They even offer wide customer support through social media such as Twitter. They focus on making a better customer experience for all.
Salient Features: Menufy vs DoorDash
There are various key features about Menufy and DoorDash which we shall discuss. It will be easier for you to compare and pick the right platform as per your needs. These key features will give you a broader idea about the services these two platforms have to offer to the businesses and customers.
Menufy
It is a great option for restaurants who are looking for an online food ordering and

restaurant delivering system

without any costing or commissions.

The various platforms supported by Menufy are windows, mac, linux, SaaS/web, iphone, ipad, and android.

Your restaurant gets live support 24/7 online with the ability to show your business hours.

You get the amazing features of delivery management and tracking, menu management, online ordering, menu management, sales trend analysis, and more. It also supports a

loyalty program

for its consumers. 

There are various integrations with Menufy such as Clover, Shift4, SkyTab, Square POS, VROMO, and many others. 

There are significantly very few reviews and ratings available for Menufy to support its user interface strongly. But this being comparatively free, it is a reasonable service for all.

The support system available from Menufy is impressive and it supports a total of nine languages. This offers people the chance to interact in their local language which is quite suitable.

DoorDash
DoorDash is a gig economy which helps you with the online branding of your restaurant and offers food delivering services. If you wish to work upon your delivery and takeout sales, this will be a great option for you.

DoorDash is supported at multiple platforms including Saas, Iphone, ipad, and android.

You can easily make your business hours visible and work upon your website and menu with ease.

Apart from managing and tracking delivery, analyzing the sales, and order management, one gets the feature of routing as well.

Restaurant g

ift card management

is also an exclusive feature available with DoorDash.

Some of the prominent integrations are Clover, Shift4, SkyTab, Square POS, VROMO, Chowly, Flipdish, MOBI, Merchant Centric, Olo ,Ordermark, Orders.co, Otter, Parseur, Zip Forecasting, etc. There are way more integrations available than Menufy.

The amazing customization that DoorDash provides to your websites, logos, and other custom branding things helps you to create a significant visual impact on the customers.

The DashDrivers are freelance workers. They will not be associated with any specific restaurant and this helps to build a better credibility among the networks of restaurants.

Since restaurants do not hire the delivery person, they can save decent amounts as well.

With DoorDash, customer data gets retained and this helps restaurants to provide repeat orders to the customers and apply promotional and marketing strategies more efficiently. 

The reviews and ratings about DoorDash are impressive and the overall feedback has been great.
Let Us Conclude….
Online food ordering for restaurants and delivering have become the new way of enjoying food at the comfort of being at your place. If you wish to stay ahead of your competitors, having a strong online presence is a must. There are various third-party apps and services which cater to all the needs existing in the market world today, whether you just want assistance with online websites, food ordering services, secure payment gateways, or food delivering services. 
Apart from helping restaurants in building their online restaurant, these apps and platforms also help in building your online brand. Thus, working with food delivering apps like DoorDash and Menufy is of great advantage from various aspects. Studies show that collaborating with such apps can increase your sales and customer count by around 10%. There are various digital marketing techniques which the food restaurants can use to their benefit. Today, we talked about two such popular food ordering apps and drew a comparison between the two. 
We compared their business model, pricing structures, their overall setup, and marketing models as well. Lastly we concluded by stating a few of their key features which will help any food restaurant to compare the two and choose the best option for building their digital storefront as per their needs and requirements with ease.