Food delivery platforms and apps are blooming these days, which allows customers to order from a wide selection of restaurants with just a simple tap on their computer or phone. In this post, we will talk about how new online platforms are changing the food industry landscape and draw out comparison between the two popular options. 
All these food delivery apps are opening up a whole wide market for customers and restaurants. When you think of traditional delivery, you may think of Chinese, pizza, or take-out. These new food delivery apps allow you to even order your coffee shop down the street to deliver a sandwich to you.
Quality:
Online food ordering or take-outs are used to associate with unhealthy fast food. The tremendous growth of the new delivery platforms allows customers to order healthy and the same quality food that they enjoy at a fine-dine restaurant.
Choices:
GloriaFood and Slice are just a few of the restaurant delivery apps out there which offer your favorite cuisines from your favorite restaurants. The choices available via delivery apps are never-ending.
Impact of food delivery apps in food service:
Not every café or restaurant around the world needs to jump into offering delivery immediately, but sooner or later every restaurant will have to confront the impact delivery is having in their industry. Restaurants have to start to rethink customary ways of doing business, not only because online food apps are gaining popularity but also because of changing customer habits, which are making a new way, more convenient dining options like food trucks, fast-casual restaurants, and meal kits. 
More and more people are moving towards the city and there is an increase in demand for single-serve meals, so restaurants are forced to change their location strategy and also their footprint. The fast-casual boom has changed the restaurant real estate game. The fact is casual chains have cornered the market on healthy meals- often at a fraction of the time and cost of dinner at a fine-dine restaurant.
Food delivery apps might not crush the food service restaurants but they can cost them:
When done properly, delivery can also help restaurant operators cultivate customer loyalty, improve productivity and also enlarge new market segments. Overall, customer-facing technology is poised to deliver a distinguishing, competitive edge- for a price. There are some chains, facing poor traffic numbers, and are hoping delivery will help garner new or lapsed customers. 
For all those in the food service industry that don't offer delivery, they are certainly missing out on a multitude of opportunities.
Business Summary
GloriaFood 
GloriaFood is one of the most popular online food platforms that allow all the restaurants to supervise the order and also cut back on point-of-sale operations. GloriaFood has a management team that allows all the experienced people to select various locations for the deliveries, set delivery fee according to the zones and define minimum order to amount.  
This uniquely designed app has the entire endeavor to customize and create a digital platform by adding different food categories, affordable pricing and information along with the image. Embedding widgets on the business websites and also on the official Facebook page will increase the brand visibility around all the channels. 
Also, it will allow the user to receive notifications automatically about the new orders and whether to accept or reject the order according to the availability of the food.
Lets us delve deeper to understand more about this food delivery app:
GloriaFood offers finest and free solutions for high revenue of all the restaurants through online ordering, online booking of tables and online branding for coming years. This app is one-of-its-kind as it offers a free online ordering system with unlimited processing of orders for food, table reservations and widgets. 
GloriaFood has been helping more than 30,000 restaurants in 110 countries and each of them is getting extra sales almost every week.
This app was founded in TechHub Bucharest. It was created out of love for food and trying out different places with different cuisines and also the zeal for technology. GloriaFood is an online platform which is used by many restaurants in the whole world. Customers can place the order of their food from any restaurant through a website, Facebook app and the restaurants will receive the order directly on their tablet or smartphones. 
This app is reaching out to almost everyone, whether it is a medium or small restaurant and also the eateries all around the world. GloriaFood is helping all the restaurants to increase their brand value and be a part of this cut-throat competitive world.
What are the major benefits of using the GloriaFood app?
GloriaFood app enables the entire restaurant to add widgets and also see the menu and orders. They can even reserve tables on the websites and focus more on increasing the overall customer maintenance rates.
Executives can also take delivery, accept and substantiate the orders using the mobile application and create menus with all types of categories, dishes and many other stipulations.
This app also gives leverage to create and customize the website by choosing the images from an in-built database that helps the customer to place the orders from the Facebook page as well.
It also allows all the restaurants to invite their customers for online ordering and also use the reporting panel to make a well-organized decision –making procedure.
Let's discuss the pricing details of GloriaFood:
The GloriaFood app is accessible for free to download. Some voluntary paid services are:
Promotional publicity: $25 per month

Sales-optimized website: $15 per month

Online payment indulgence: $35 per month

Renowned mobile phone apps: $65 per month
Why should one opt for GloriaFood?
GloriaFood has always been constant in providing a smooth and amazing online ordering experience to both owners and hungry customers. GloriaFood offers a simplified version of all the online ordering whether it is medium or small restaurants, which is created to be easily used by anyone. 
It is definitely not the first innovative app but what makes the platform different from others is it helps the small and medium scale restaurants to bring back the control over the customer base and increase financial profits and also self-determination.
GloriaFood provides an online food ordering system absolutely free. It does not charge any fee or commission and also doesn't take any maintenance charge. Its main aim is to take your whole restaurant business to another level without compromising on the quality of food and also the bond with customers.
Customer commitment: GloriaFood tries to put all the needs of their customers to their precedence and also makes sure to accomplish their expectations.
GloriaFood is also fervent and dedicated to creating top-line SaaS products and also attaining new heights. This app has never disenchanted its clientele and restaurant possessor. 
GloriaFood can generate incentives for new and frequent customers. It has an integral marketing policy for the entire restaurant which helps you deliver online promotions and even printed flyers. To endorse your restaurant, you can even add small classified ads in the app when the customers are online.
Slice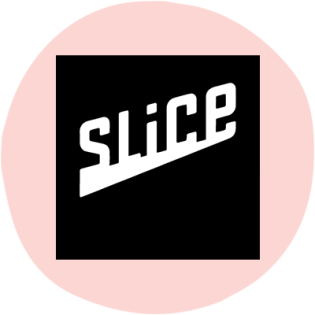 Slice is a food ordering app that largely focuses on self-regulating pizzeria in small towns that might not give you the same style of delivery just like the large pizza sellers do like Domino's and Pizza Hut. These large pizza chains have internal delivery options, small pizza businesses and also their family business that might not give you the option of employing drivers for the products. Customers can opt for Slice App, which is then forwarded to the restaurants and later on delivered to the customers. 
The major drawback of this is that the pizza-specific company especially likes these, even in the areas where pizza is not very popular, will majorly not see the level of demand that regular grocery and restaurants orders will do.
Slice app is a best friend for those who support your all-time favorite pizza options available locally. The app offers both delivery and pick-up with minimum commission comparatively to other delivery apps available in the market. There are not less than 20,000 pizza shops all over the country currently streaming on the Slice and many of them are added regularly to the app. The prices mentioned on the Slice app are exactly the same in the restaurant.
What are the major benefits of using Slice?
Online display-

promote your app in front of your customers when they are online

App ordering

– take delivery of all the new orders from the Slice app

Slice loyalty plan:

it has a program to help bring clientele back to your eating space

Slice endorsement

: Slice engagement in advertising efforts to help drive deal to your shop

24*7 support:

when you and your consumers need help, Slice is always there for you

Dedicated business achievement executive

: one person will be assigned to you for all your needs and requirements

Pizzeria website

: Spice believes in providing you with the best ingenious website for your eatery
Pros and cons of using Slice App:
Let's discuss the pros first:
The commission fee charged by Spice is very less in comparison to other online food delivery apps
Slice has created a joint venture with many local pizza shops
The prices mentioned on the restaurant menu and Slice app are exactly same
Cons:
Slice app does not have any membership program
It only offers pizza delivery
The delivery system of the Slice app and GloriaFood
GloriaFood delivery structure:
GloriaFood provides scheduled pickup, table reservations, delivery, and much more. You can give your curbside pickup and delivery customers a flexible ordering option during checkout. You can also provide an online restaurant reservation system to all your dine-in guests. There are pre-ordering options and also table-side ordering with QR scanning options to make contactless payments and deliveries much easier than ever. 
You can simply check the box next to the ordering methods that your restaurants provide. GloriaFood automatically adds the selected ordering options to the website.
You can even select your delivery areas:
No matter how big or small your restaurant is, with its delivery tools, you can simply draw the delivery zone that you want to tweak or service later on, according to all the business requirements and needs.
Minimum exposure pickup, no contact delivery options
It enables contactless pickup and delivery orders to keep your clients and staff safe.
This marvelous online food delivery app offers free online ordering and table reservations for restaurants and also the ability to add a reservation and order to a previous website, which supports unlimited order volume, and also to the Facebook page, the ability to reserve and order ahead, to have coupons, deals and also to run a promotional event with a proper menu with high-quality images. 
Some of the amazing features of the GloriaFood app are:- a free mobile ordering system, a free website ordering app, Facebook ordering app, real-time ordering, table reservations widgets, images in the menu, and detailed reports.
Slice Delivery:
Slice has always believed in offering the top class digital solution to the entire local pizza shops and restaurants. It can also handle the digital marketing and website management for all the partners and also has an app which is handy for the consumers. Slice also has a delivery support system through Slice Delivery. 
It does not have any in-house drivers and has partnership with more than 80% of its partners who have internal drivers. Slice is like a budding technology to help all the restaurants optimize first-party delivery.
It is also working constantly to bring in the other participants to this meticulous network and also have other types of competition which will also help them to drive down the cost of delivery for all the restaurant partners. To get the right to use this app, partners might have to pay a $5 flat fee which will usually work out to about 8-9 % of a ticket. All the restaurants associated with Slice have seen 60-70% of increase in delivery sales.
Some more details about Slice vs GloriaFood
Pricing of GloriaFood app:
Credit card/online payment: $30 per month, which connects the order method with your payment fleet. Like this, you can with no trouble accept online payments straight into your bank account.

Sale-optimized website: $20 per month, it immediately builds a mobile-friendly website that is extremely optimized in all search engines. A province is also built-in, but you can use the earlier one. Rest all are intended and twisted to engender more online orders.

Table reservation and online ordering: it is free; the widget adds a see menu and orders push button or table reservations key to your website or Facebook page and starts sending orders your way, so the clientele can easily book a table on a former basis.

Promotional advertising: $30 per month, it runs numerous promos on different social media platforms. This is a remunerated plan which allows advertising through target profiling and customer segmentation to attain and follow numerous goals. 
Pricing information of the Slice app:
This food delivery app is very much alike to other food delivery apps but charges all the pizzerias a very fair fee. Unlike the big platforms that charge restaurants more than 30 to 50 % on each order placed, Slice charges pizzerias a flat fee of $3.39 on orders also costing more than $15.
The pricing is divided into 3 main categories:
The first one is Slice complete:

$3.40 /online order, $0 for orders under $12 for phone or in-person orders. $70 is the subscription fee per month, processing as low as 3.7%. Some exclusive features of Slice complete are: all the features from Slice premium also POS system that is predominantly considered for all the pizzerias, $35000 in free tools, preferred allowance rates, and support system.

The second one is Slice premium:

$ 3.40 online order, $0 for orders under $12, and normal card processing. Features of Slice premium include all the features from Slice essential plus, a customized website, online ordering free and improved search rankings, and a mechanical conformity market.

The last one is Slice essentials:

$ 3.80 online order and $0 for orders under $12 and also normal card processing. Some features of Slice premium comprise a storefront on the Slice app and a 24*7 customer care system.
Conclusion to food delivery trends and restaurants
Like every other industry, the COVID-19 pandemic has turned a glacial pace of change into a runaway train. The delivery and restaurant industry is one of the most ultra-competitive markets on the planet, and it has never been more imperative to think of ways to always stay ahead of the competition.
Restaurants should work on investing in the future and food delivery business to ensure that they can accommodate customer-driven online food delivery trends. 
Conclusion 
The changing  urban  lifestyle of  the  typical Indian is   quite in favour  of online food   delivery model to emerge at higher profits. The shift of high population to metro cities and long traveling hour's motivators   for   the   convenient, ready-to   eat   and   cheaper  options  of   getting   food   and groceries delivered at the doorstep. Companies that are aware of future trend and opportunities will thrive for balance between online and offline models but only the fittest will survive. The study indicated that the online food delivery business model is highly demandable, potential and money efficient. This space is increasing in leaps and bounds because of the size of the market. Every human needs to eat multiple times and variety in a day .So it ensures repeat in order and growing business. Due to repeat customers, Profit margins are high. Ordering online is nowadays is fashion or a way of life. Ordering online is much more comfortable and less expensive than dining out.
Services like Slice are highly helpful for niche-specific food orders. Usual grocery and restaurant delivery will likely be better for the drivers through companies like GloriaFood, and the stipulate for these meticulous services will not be reliant on a scrupulous market.