Customers are the top priority for every type of business, be it a sale, product service, or online food delivery. Only the increasing number of consumers decides the growth and future of any business. So, any business needs to fulfill the demand and also the requirements of its consumers. They also play a big role in the online restaurant food delivery system. 
But have you ever thought about what attracts them the most or what things value the most in online food delivery service? Below are some of the essentials things that customers love the most in any restaurant's online food delivery service:
Convenience to order any food item:

All thanks to the latest technology, the online platforms of various restaurants have made it quite easier for consumers to order food online. Customers can also explore the menu online, select their preferred cuisine and also order their favorite food with just a few clicks on their mobile phones.
Order from any restaurant using a mobile app for restaurants:

According to the statistics, there will be more than 3 billion Smartphone users. Using any online food ordering and delivery apps, customers can conveniently order any desired cuisine from any restaurant in the city. All they have to do is download a food delivery app and easily order their favorite food.
Accuracy:

Customers just love how accurate services are being offered by the food delivery apps. Ordering food online will not lead to any misunderstanding or confusion related to your order or any delivery location.
Around 2011, when the demand for food delivery was finally met with mobile applications that also offer contract drivers to deliver them, the industry of food delivery applications blew up. Some of the early birds like DoorDash are still holding the lion's share of the market in this industry, but smaller start-ups in niche food delivery applications are showing up every day. 
DoorDash is one of the most recognizable names in the food industry, but newcomer Slice is starting to gain recognition as well for its niche-market pizza delivery services.
A sneak peek about DoorDash and Slice
DoorDash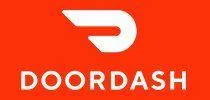 DoorDash specializes in the delivery of restaurant takeout orders and also grocery deliveries. It majorly operates in North America and Australia and can also be found in more than 50 states and most metro cities. It gained popularity during Covid-19 during the lockdown when many people were ordering food at their convenience of having their food delivered while quarantining. 
DoorDash offers a fairly steady income on a daily basis for drivers, though there are some areas of peak time and downtime. 
Some pros and cons of DoorDash are:
Easy signup

Easy and clean to use the app

Able to zoom in on approximate consumer location before accepting the orders even for Grouped orders

Shows delivery distance

Shows item count

Dropping orders is easy

Good Intro promo

Good referral bonus

Decent delivery times to avoid long waiting 
Cons
Many small orders

No new driver orientation

Zones can be annoying

Customers cannot adjust their tips after the delivery

Acceptance rate tied to Top Dasher reward

The insulated bag provided is very small

No mileage pay

$2 per cash out, which is very high among all delivery apps 

Initial pay is delayed
Slice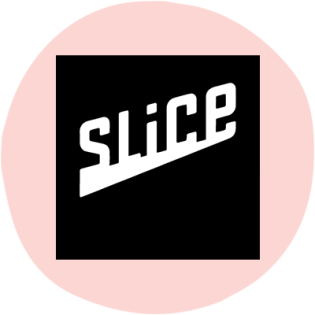 Slice is a food ordering online platform that gears towards independent pizzerias in small cities that might also not offer delivery the same way larger pizza retailers such as Pizza Hut do. Some large pizza chains like Dominos employ in-house delivery drivers. Smaller business pizzerias and also family-owned businesses may not have the luxury of employing delivery drivers for the products. 
Consumers can also order through the Slice application, which is then sent to the restaurants and then delivered to the client. The downside of this is that pizza-specific companies like this one, even in the areas where pizza is very popular, will likely not see the level of demand that regular restaurant orders and grocery will. 
Slice is the go-to app to support your favorite local pizzerias. It provides both delivery and pick-up and takes very less commission than other delivery apps, allowing independent pizza shops to keep the cost low down.  
There are more than 18,000 pizzerias across the county currently available on Slice, and many more are regularly added to the app. Restaurants set their delivery fee and also minimum order amount, and prices displayed on Slice are always the same as in the restaurant.
Some pros and cons of Slice:
Pros:
It takes less commission as compared to other delivery apps

It has a partnership with local pizzerias

Prices displayed on the app are the same in the restaurants
Cons:
It only offers pizza

No membership program
Let's discuss the delivery of Slice and Doordash
Slice Delivery
Slice always aims to provide a complete digital solution for all local pizza restaurants. It also handles things like digital marketing, and website management for its partners and also has a consumer-facing app. It has also launched delivery support via Slice delivery.  
The company does not hire its drivers, and almost more than 90% of its partners have their in-house delivery already. Slice helps with all the logistics and marketing of those orders, and is also developing technology to help the restaurants optimize 1st party delivery.
If a pizzeria has 5 drivers and their delivery time is 45 minutes, it is believed that you can get them to 3 drivers and their delivery time will not suffer, maybe it will get better and improve. For the restaurants that don't have their delivery, the Slice has also negotiated with DoorDash to use their drivers for a fee that is friendlier to restaurants- usually about $7 to $9 per order depending on the distance of the trip.
It is also working to introduce other participants to this network and create some other forms of competition, which will continue to drive down the cost of delivery for the company's restaurant partners. To use this app, partners have to pay a $ 3 flat fee per order, which will usually work out to about 7% to 8% of an average ticket. 
That entire restaurant that is using slice has seen a 50% increase in incremental delivery sales- mentioned by the company.
Location: more than 3500 cities
Number of restaurants: 14,000, 1200 for delivery
Number of users: 5 million on the Slice app
Number of drivers: N/A
Restaurant fees: $7 to $9 per third-party delivery order
Why it is different: developing technology to help all the pizza restaurants optimize self-delivery

Some key benefits of using Slice:
Online ordering-

get in front of your customers when they are online

App ordering

– get new orders from the Slice App

Slice loyalty program:

it has an in-built

restaurant loyalty program

to help bring customers back to your restaurant

Slice Marketing

: Slice engages in marketing efforts to help drive business to your shop

24*7 supports:

when you and your consumers need help, it is there for you

Dedicated business success manager

: you will have a person assigned to you to help satisfy your business requirements

Pizzeria website

: it will help you create your website.
DoorDash Delivery
While DoorDash is the best food delivery company, the company does not just offer delivery services. The platform also allows all the users to submit "pickup" orders for some restaurants. While doing this, you will be able to relax at home until your order is ready, then head to the restaurant when your meal is ready to pick, allowing you to avoid any wait. 
By eliminating the need for a courier, you can also avoid the delivery fee and still save yourself some time. So whether you are placing a pickup request or delivery request, DoorDash allows you to select any of these order options:
Group order:

This particular option allows you to share a unique link with your friends who can add items to your cart before you check out. The feature also helps you save on delivery fees without passing your phone around or waiting until everyone's in the same room to order.
Planned delivery:

Once you are on the checkout page, you can change your delivery time from "ASAP" to whatever future date and time works for you, as long as your preferred restaurant is accepting orders for that time frame. Even group orders can be placed up to 4 days in advance.
DashPass:

If you will purchase a DashPass subscription for $10 per month, free delivery will be automatically applied to eligible orders of $17 or more. So be sure to look out for a checkmark next to your restaurant's name which also signifies that you can use your DashPass benefits.
Some key features of DoorDash are:
Activity dashboard

Activity tracking

Customer database

Customer history

Customizable reports

Delivery tracking

Food delivery dispatching for the restaurants
Costing of DoorDash vs Slice
Cost of using the Slice app for ordering food
Slice is very similar to better-known platforms like Ubereats, and GrubHub, but charges pizzerias a very fair fee. Unlike the giant platforms that charge restaurants more than 20 to 40% on each order placed, Slice charges pizzerias a flat fee of $2.29 on orders costing more than $12.
Slice pricing is divided into 3 categories:
1. Slice complete:  $2.40/online order, $0 for online orders under $12. $0 for phone or in-person orders. $69 is the subscription fee per month, processing as low as 2.7%
Features of Slice complete are: all features from Slice premium plus, a POS system designed for pizzerias, $32,000 in free equipment, assisted installation, and preferred dispensation rates.
2. Slice premium: $2.40/online order, $0 for an order under $12, and standard card processing.
Features of Slice premium are all features from slice essential plus, online ordering free modified website, enhanced search rankings, and automated fidelity marketing.
3. Slice essentials: $2.80/online order, $0 for orders under $12, and standard card processing
Features of slice premium are a storefront on the Slice app and sliceLife.com, a built-in plunder program, and 24*7 customer support system.
Cost of ordering food from DoorDash
The cost of ordering food from DoorDash differs depending on what restaurant you are ordering from, how far the order has to travel, and also extra fees like delivery fees. You might also have to pay a service fee or higher prices when the demand is higher. In addition to the amount you pay for your meal which also allows the restaurant's pricing and local taxes, you can also wait to pay the following fees when using the delivery app:
Delivery fee:

this fee varies by the restaurant, though it generally starts at $2 and rarely exceeds $6. However, during high demand times, this fee may get slightly high. This fee is also waived for all pickup orders, as well as for the DashPass users who place entitled orders.
Service fee:

this is essentially a convenience fee that helps DoorDash continue to maintain and operate the platform. The service fee is generally around 11% to 12% of your order subtotal.
Small order fee:

if your subtotal of the order is $12, you may be charged $2 for having a small cart.
Tip:

though the DoorDash tipping policy does not require you to add gratuity, it is common courtesy to tip your Dasher at least 16

% more if they do a particularly great job. Dashers also depend on tips to make a decent living, just like the standard bartender or waiter. Their pay is not that great, so throw them a few bucks and they will be very grateful.
The main cost associated with DoorDash is the price of the food items. Menu prices are set by the restaurant and might be superior to what you pay if you decide to dine in the restaurant.
Payment Methods- Slice vs DoorDash
DoorDash payment method
Currently, DoorDash only allows you to pay on the platform with a debit card or credit card. The app saves your payment card information in the "Account" section of the platform before you plan to make the first order. This makes the whole process very simple and easy to use.
However, DoorDash has some unique partnerships with some national chains like Dunkin and Chili's, to allow you to use the restaurant perks on the platform. Some eligible loyalty cards can be saved in the account section of the website or app.
Slice payment method
Slice payments have an in-house payment platform that simply offers affordable processing. For shops, that means instant savings and even more rearrangement from content customers. The best part with Slice payment is- shops can cash out it daily, no more waiting all week for other greedy apps.
The service fee charged by Doordash vs Slice
Slice
Slice, a tech platform that helps America's local pizzerias, is eliminating its standard fee to restaurants on small orders and it is a minimum of $12. In addition, Slice's CEO issued a challenge to all the ordering services to follow suit by adjusting their fee structures to be fairer to smaller businesses. 
As a result, each of the over 14,000 local pizzerias on the slice marketplace will keep more of the income and pass that value down to the consumer. With small order fees and a $10 order minimum eliminated, some of the restaurants will be able to add lower-ticket lunch items that previously may not have been included on the menu.  The flat fee is low, and Slice is committed to passing as much of the revenue to every restaurant.
DoorDash
The service fee is a kind of percentage added to the order subtotal, typically around 12%-15%. The service fee differs, depending on market demand and location. A line item called "Fees and estimated tax" is listed on the DoorDash page. It lists the sum of all DoorDash fees and taxes. On the checkout page, tap a small "i" button next to "fees and estimated tax" to see a breakdown of fees and taxes. 
The small order fee is a fee added to orders that don't reach a minimum subtotal. The small order fee is around $3. The minimum subtotal differs from city to city but is usually around $12.
Let's delve deeper into the race of Slice vs DoorDash
 Slice offers:
Better service, better food
 Why settle for fast food delivery when you can get delicious pizza from the local shops delivered by a trusted pizza person straight to your door? Slice has the answer to those 3 magical words: "pizza near me" or wings, hot wings, mozzarella sticks, salads, or pasta. Do all your food ordering and then opt for pizza delivery, take out, takeaway, pickup, contactless pickup or no-contact delivery. 
You can easily use pizza tracker for live updates at every step and pay like you want to, from credit card, Google Pay, PayPal, or Apple Pay, every mode of payment is secure. Pizza is always perfect, and their team works hand–in–hand with the local shops to get you exactly what you are looking for.
It is just not the easiest way to order pizza. It also shows you your favorite pizzeria's special offers, promotions, and exclusive deals. There are no hidden charges because, unlike 3rd party delivery apps, Slice is your shop's direct partner. Switch from ordering on those delivery apps to ordering directly with Slice and you can save a lot.
Real-time tracking and one-tap ordering
Slice app makes the ordering system easy. You will get an estimated delivery time for your pizza. Plus you have to keep your eyes on the pies with Slice's real-time pizza tracker.
Find all your favorite restaurants on Slice
Slice is proud to be partnered with many local favorite pizza spots in more than hundreds of locations all across the country for takeout or delivery.
DoorDash:
With DoorDash, you can take the leverage of an extensive Dasher network and let the customers enjoy the meals in the comfort of their homes. Not only do the ready-to-go Dasher deliver meals on time, but they also make sure that customers feel appreciated by the services. 
The success of your online business will majorly depend on how fast you deliver the orders. And the fast delivery of the DoorDash driver service will offer peace of mind that the reputation of your restaurant is safe.
Working with an online delivery service is cost-effective for all the restaurants that wish to scale their business in this digital tech-savvy world. Instead of paying the high in-house staff costs, you can partner with the delivery platform that charges a flat fee per order. The DoorDash driver program charges very nominally as compared to other 3rd party apps. Also, no signup or subscription fee for DoorDash drivers ensures that you can save your money and utilize it somewhere else.
A commonly asked question by customers:
What is the one thing that motivates the independent pizzeria to list on Slice as compared to DoorDash?
Initially, the decision to list a particular food delivery service has to do with the portion of the order that the service keeps for itself, which might just cut into the profit of any restaurant. DoorDash is a popular service; it keeps a certain amount on each order, which may be too much for small restaurants to pay.
Summary:
As it is mentioned that services like Slice are highly useful for niche-specific food orders, regular grocery and restaurant delivery will likely be better for the drivers through companies like DoorDash, and the demand for these particular services will not be dependent on a particular market. Furthermore, DoorDash is more readily available in many areas, while Slice is not. 
While neither service prevents drivers from working for the other concurrently, Slice at present sees a smaller amount of business than DoorDash and drivers also have little earning opportunities between Slice vs DoorDash.